Fence Types
When it comes to selecting a specific kind of fence for your home, you will want to choose the ideal type of fence that best suits your preferences, needs and financial budget. There are several different types of fences available today and they will vary in function, make, aesthetic appeal and form. Some of the most popular types of fences include Side-by-Side (SBS), Board-on-Board (BOB) and Ornamental Iron.
Side-by-Side Fence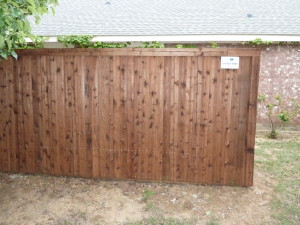 Overall, the Side-by-Side (SBS) fence is often the most economical type of fence style in which the pickets are nailed with the boards edge to edge. A small amount of shrinkage can be expected between the pickets of a Side-by-Side (SBS) style fence creating a small gap.
Board-on-Board (BOB) Fence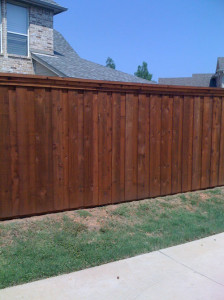 The second most common style of fence is known as the Board-on-Board (BOB) fence. With this particular style, the pickets are nailed so that they overlap each other. Unlike a Side-by-Side fence, Board-on-Board (BOB) fence styles do not have any gaps between the pickets. The Board-on-Board (BOB) fence is primarily used as a more decorative style and is a very popular privacy type of fence.
Ornamental Iron Fence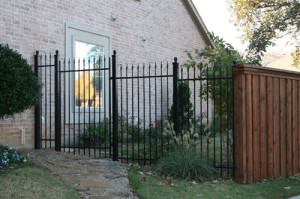 If you are not considering wood as an option for your fence, you may want to think about investing in an ornamental iron fence. Ornamental fencing is a great choice for offsetting gardens, lining walkways, defining property boundaries and containing swimming pools.
Whether you are adding a fence to your home's property or want to add a little more style to your business' property, you certainly have several options in fence styles available to you.